How Laser Hair Removal Works:
Whittier Med Spa proudly has been providing Laser Hair Removal in Whittier since 2012, and since 2019 in our Whittier facility.
In both Whittier and Whittier medical spas, we use 2 types of Lasers: the Soprano Ice® laser hair removal system & the Harmony XL® laser hair removal system. Both devices reduce hair, while the Soprano Ice can provide permanent hair removal in most cases with enough sessions.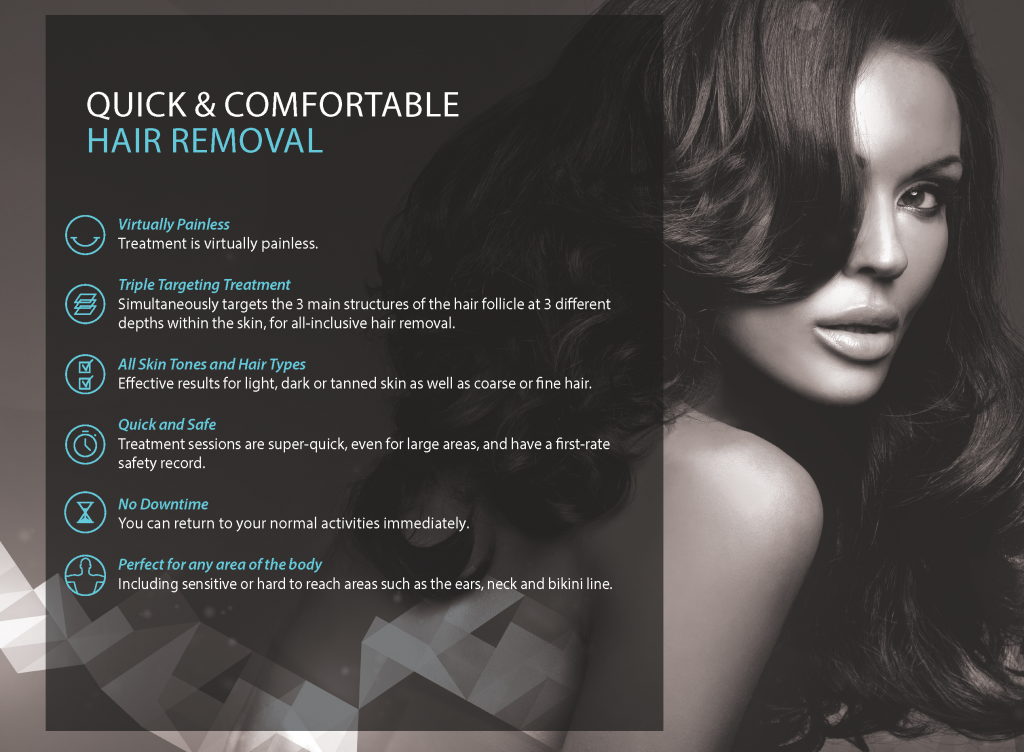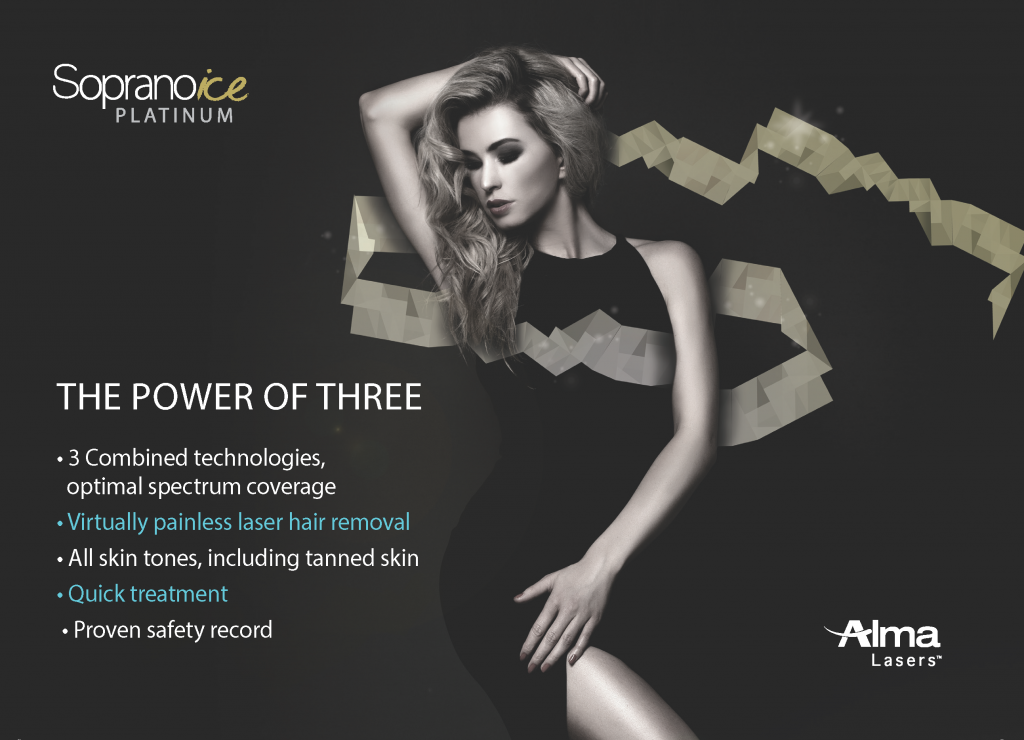 Please call (562) 373-3337 for a more detailed review of your situation and speak to one of our  Whittier experienced estheticians Mon-Sat. Average hair removal treatment times vary, but can be in the minimum of 35 mins to maximum of 55 min range depending on number of applications & body area.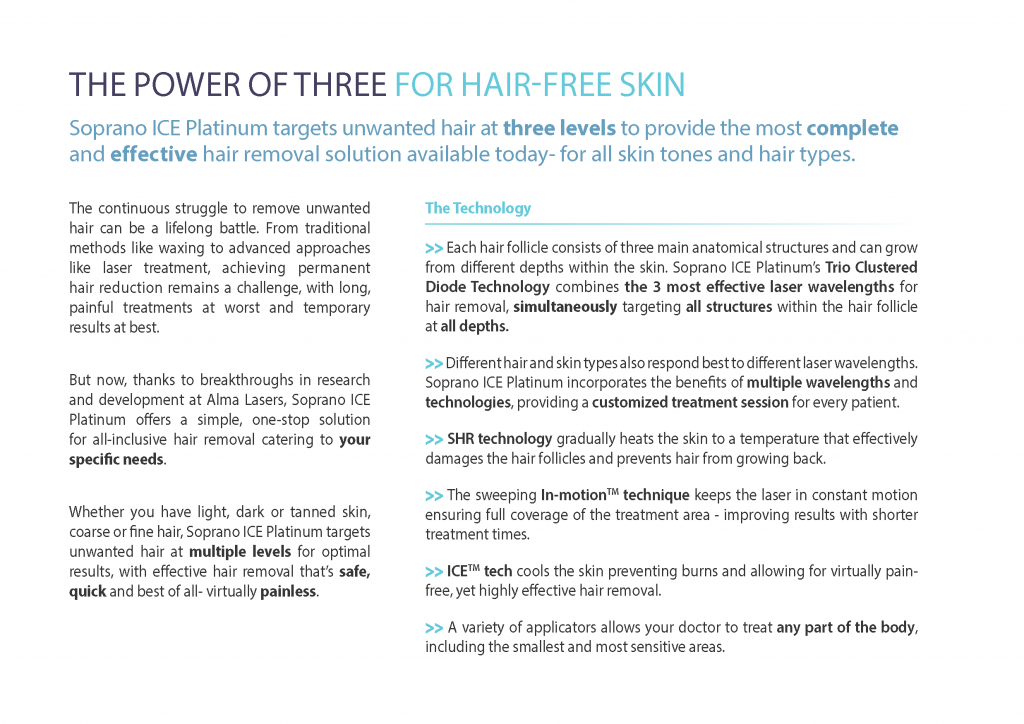 ---
Best Laser Hair Removal Areas:
Most commonly treated Laser Hair Removal body parts.
Full Face

Neck

Chest

Shoulders

Abdomen

Stomach

Arms

Hands

Legs

Feet

Bikin

Brazilian

Groin

Butt Cheeks

Back
---
The Benefits of Laser Hair Removal:
The Benefits of Laser Hair Removal:
The benefits to using Laser Hair Removal are obvious:
Significant Hair Removal
Permanent Hair Reduction
No more Razors
No More Skin Irritation from Shaving
---
Read more above for details about Laser Hair Removal benefits for both men & women. If you're near our Whittier office, you'll never have to ask; "where's the best Laser Hair Removal near me?" again!
Laser Hair Removal is the most commonly considered form of med spa laser services, but there are actually others. NIR Skin Tightening Lasers as well as IPL Scar Treatment Lasers are other great med spa laser services you can learn about as well.
---